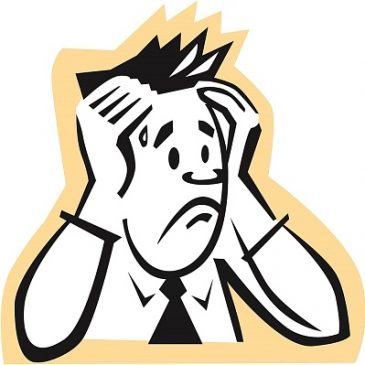 Birthday Party is a common and lovely day your children are looking forward to! If you do not know, studies have shown that the majority of children are looking forward to this special day and sometime they will pester you to give them what they wanted for that day!Have you experienced trouble planning a Birthday Party? Have you ever experienced a birthday party that is so bad that you regretted engaging that particular vendor?
The Problems:
A vendor who overpromises you on the type of equipment you are going to use and ended up under-deliver what they promised

Having unprofessional personnel running your event in which they may be physically there but not mentally and emotionally present

Replying pretty slow whenever you have an inquiry

They are unable to plan the whole party and just handle just a segment of the party

They do not have a venue for you to host a birthday party
If you have experienced them or at least one of them, you are not alone because these are all feedback we heard from my existing clients!
Do not worry! As we are able to provide the solutions to the problems they faced previously!
The Solutions:
Our service and product are consistent as we are using the world's top-notch laser tag equipment

All the facilitators went through the same training, with an experienced leading facilitator to run the whole event!

We have a fast response time or in fact, a Whatsapp link where you can ask questions directly!

We are able to plan the whole birthday party event for you, from the start to the end!
We do not fluff on our words, as the above-mentioned solutions are said by our existing clients who experienced our service!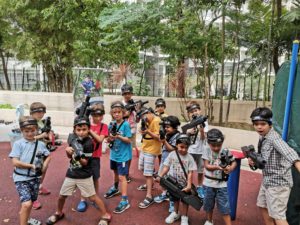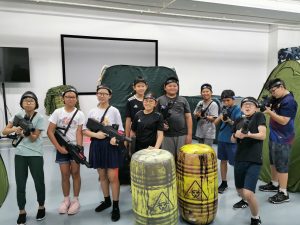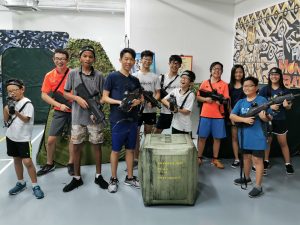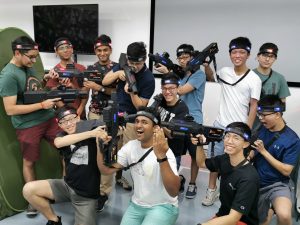 Below are some of the testimonies we received from our past clients: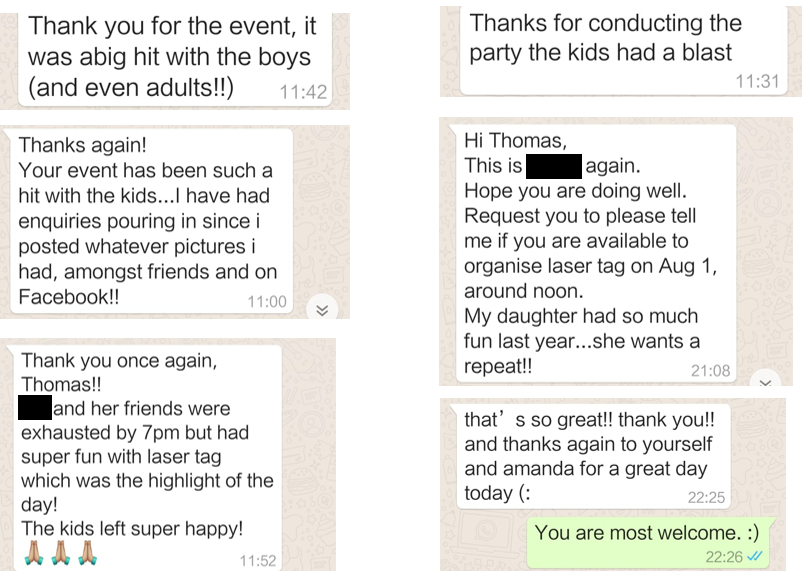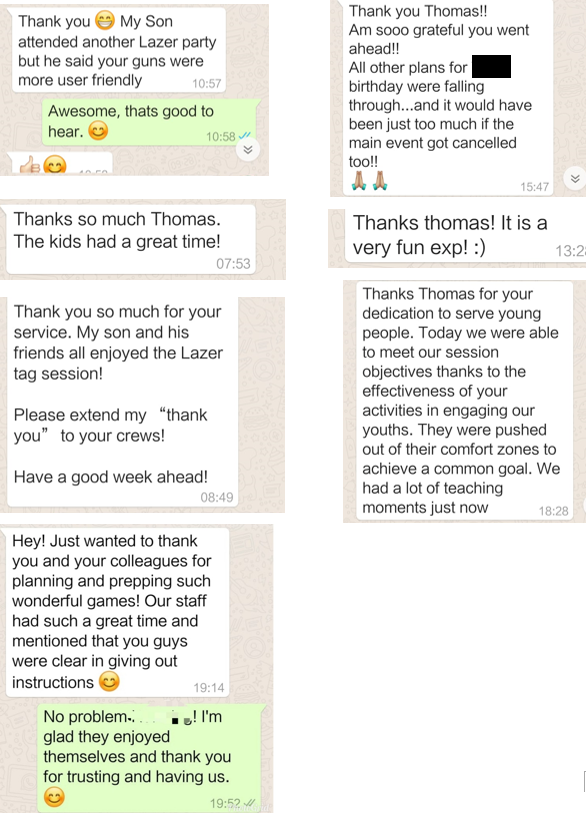 You may refer to our Google Review for more reviews.
Rest assured that your party will be smooth running, your children and your guests will enjoy themselves and be delighted!
You may also take a look at our Facebook page for some of the videos!
Birthday Party Package 1
Birthday Party Package 2 (You may choose from option A or B)