About DUX Laser Tag
So what exactly is DUX about?  The word "DUX" translated from Latin means Leader, which also denotes the passion and drive of the company. We believe in developing leaders through experiential learning from our Laser Tag Game. In games, participants tend to show their true character and behavior, most of the time that behavior often shows up in their work and personal life. 
The well-known quote, "Leaders are made, they are not born" by Vince Lombardi inspired us to create opportunities for a passionate individual to lead and inspire others in a non-threatening environment. Regardless of whether it is for Corporate Teambuilding or just purely fun, we want to provide the best and unique experience for you.
Our founder uses laser tag as an outreach platform as he believes in the Great Commission from Matt 28: 19-20.
He also engages in talk outside where he shares his life experiences to encourage the youths, especially with Youth-at-risk after the laser tag session to empower them not to give up on their lives. In his younger days, he went through down periods and he went into depression. But he overcame it and became stronger, thus one of his life missions is to encourage the youths not to give up on themselves.
With such exciting and harmless installment come on out and try DUX Laser Tag!
Invitation to Radio Station
In May 2016, our Founder had the privilege to be invited by FM 883 studio to share about DUX Laser Tag and also his entrepreneurial journey.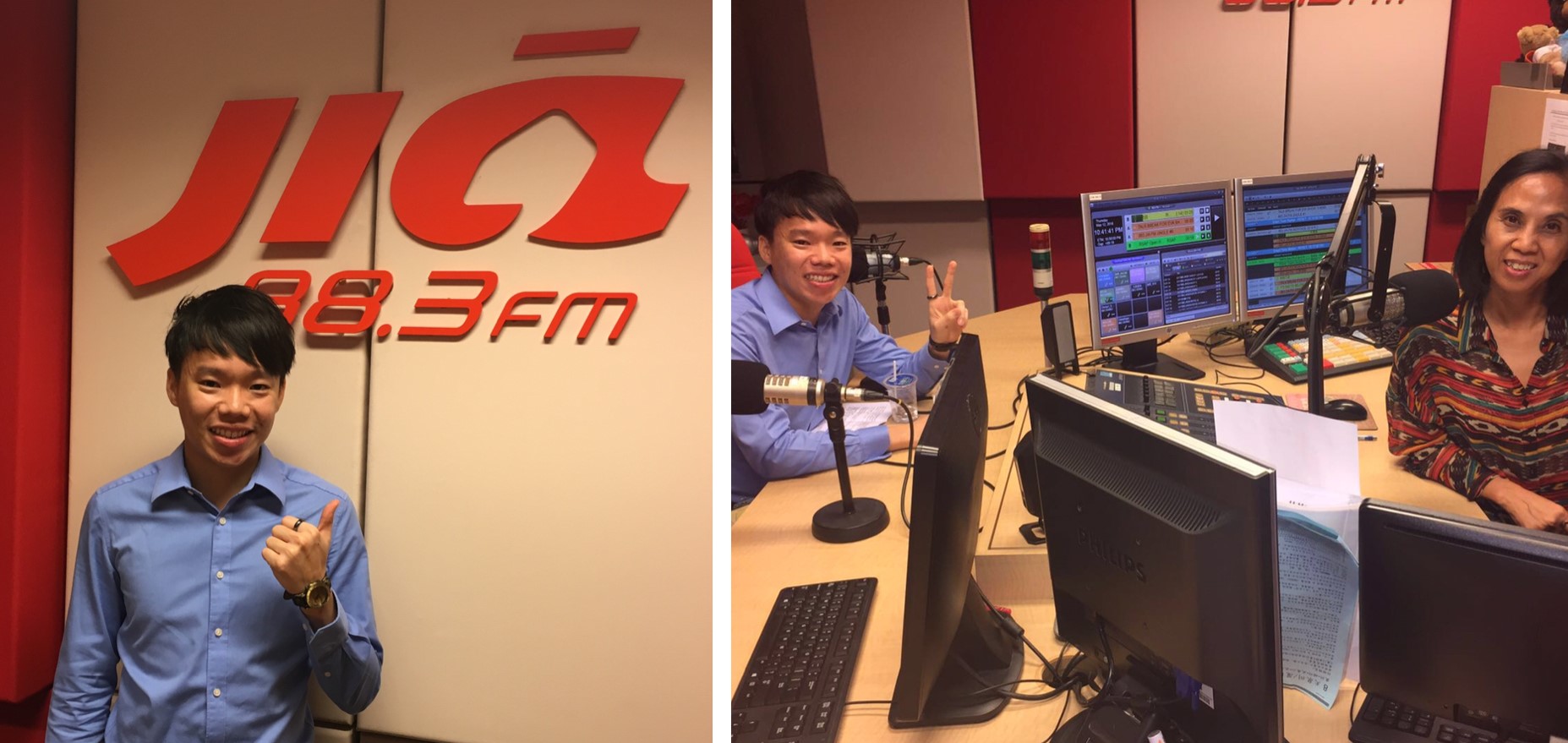 "If today were the last day of your life, would you want to do what you are about to do today?" – Steve Jobs.
This is one of the inspirational quotes that we live by to ensure that we make the most out of each day.
We have standard game modes for you to choose from. We do personalize games to meet your criteria. Just reach us via the contact us page and tell us what you require. We are sure we can customize our games accordingly to match your objectives.
Games  »